Never Say Die Fundraising Page
Participant Information & Fundraising Page Description 
Fundraising Project
On the World Suicide Prevention Day, many activities are held all around the world to promote suicide prevention messages. The Samaritan Befrienders Hong Kong wants to use this world-wide day to spread the message of cherishing life to the public, and to remind everyone to care more about the emotional health of their relatives and friends, especially the elderly. In addition, it is more important to raise funds for the suicide prevention and life education work of the Samaritan Befrienders Hong Kong.

In 2020, there were a total of 1,019 suicide deaths, an increase of 26 cases from 2019, about 3 people who committed suicide and died every day. It can be seen that the suicide situation is getting worse under the impact of the epidemic and the economy. We believe that every tragedy can be prevented, but we have to arouse more people's awareness on suicide.
About The Samaritan Befrienders Hong Kong
SBHK is a Hong Kong based voluntary agency established in 1960 (IR File no. 91/1498). SBHK reflects the generosity and benevolence of the Good Samaritan in the Bible who always stretched forth a helping hand to the distressed and helpless. Through the giving of support and rendering emotional counselling to those in need, we help them to help themselves.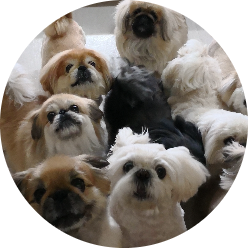 0 days left to donate
This campaign closed on Feb 18, 2022 and the money is being sent to people in need. Still want to donate? You can give directly to The Samaritan Befrienders Hong Kong
Never Say Die
Participant Information & Fundraising Page Description