Catrin 5.5歲生日 Fundraising Page
Participant Information & Fundraising Page Description 
唔駛送禮物,直接捐款予香港撒瑪利亞防止自殺會,支持其生命教育工作。
Fundraising Project
People are paying more and more attention to their own spiritual world, and they also respect the private space of others, it may inevitably form an awkward social dilemma, but everyone is still happy to pursue opportunities and happiness. In view of this, the 60th anniversary of The Samaritan Befrienders Hong Kong has the theme of "Stay Alive, Greet a Live". We hope that from the events we hold will drive everyone to break the silence and explore the beauty of life and strengthen the relationship with others; convey warmth to people or strangers around you, and even light up the day for yourself and others.
About The Samaritan Befrienders Hong Kong
SBHK is a Hong Kong based voluntary agency established in 1960 (IR File no. 91/1498). SBHK reflects the generosity and benevolence of the Good Samaritan in the Bible who always stretched forth a helping hand to the distressed and helpless. Through the giving of support and rendering emotional counselling to those in need, we help them to help themselves.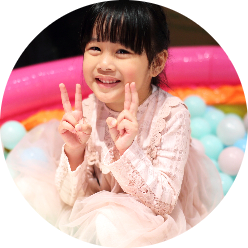 0 days left to donate
This campaign closed on Mar 23, 2021 and the money is being sent to people in need. Still want to donate? You can give directly to The Samaritan Befrienders Hong Kong
Catrin 5.5歲生日
Participant Information & Fundraising Page Description 
唔駛送禮物,直接捐款予香港撒瑪利亞防止自殺會,支持其生命教育工作。